Your boat's maintenance logbook.

In your pocket. Easily.
Run down your checklists and get notified of upcoming maintenance. Experience a smooth navigation with the first maintenance app dedicated to boating and yachting.

Jérôme, family sabbatical
"I now know what needs to be done on board and when."

Guy, blue water sailor
"Much more comprehensive than you'd imagine at first. I realise that my own organisation could be fitted into it, only better."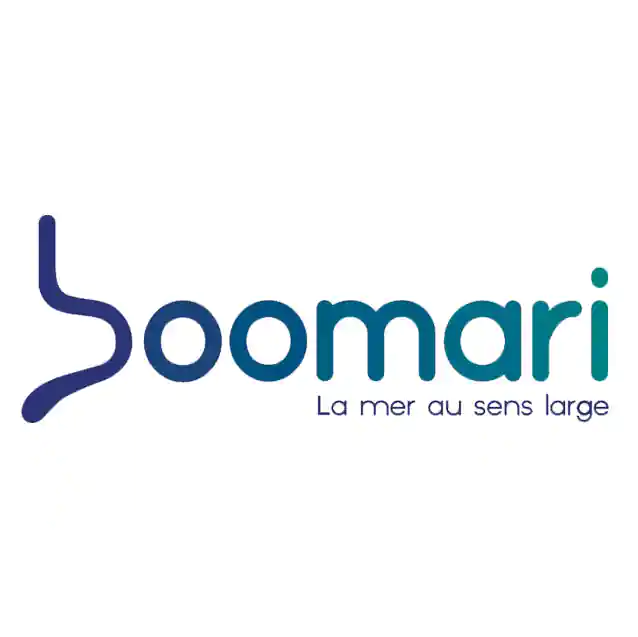 « Finally an app that will be a huge help to us! I recommend it to my trainees as a logical continuation of their training. »

« It's so useful to have a record of the maintenance we carried out. When reselling the boat, it demonstrates how thorough the servicing has been and backs up the boats valuation. »
Keeping track of your boat's maintenance just got easier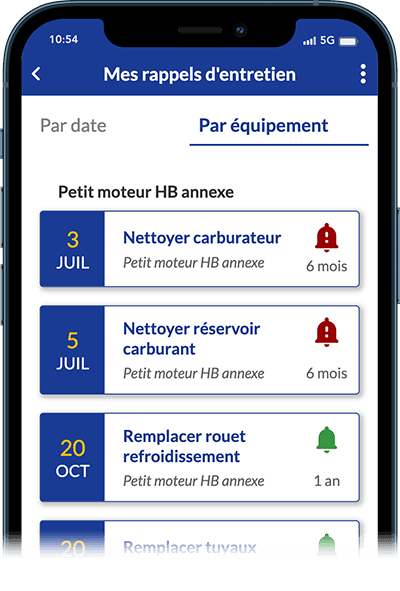 Set up maintenance reminders for your boat
Create a personalised schedule for your boat, based on the equipment to be maintained and the deadlines not to be missed.
Ready4Sea reminds you of recurring and urgent tasks by providing you with an overview and notifying you in due time.
And for major interventions…
Perform maintenance or inspection checklists
For larger operations (hauling out, wintering, safety equipment…), carry out a complete task list.
Replace and repair before failure, without forgetting anything.
Better still, if you can't do everything yourself…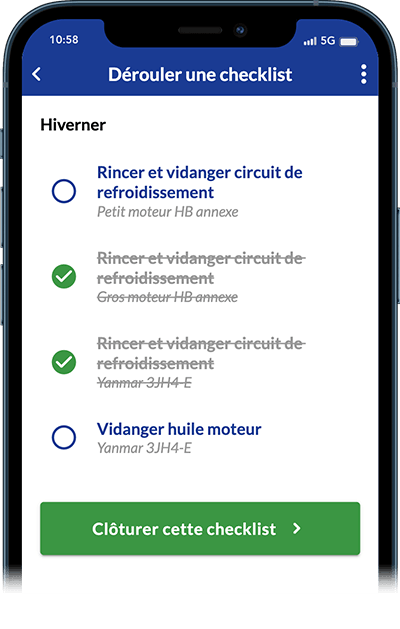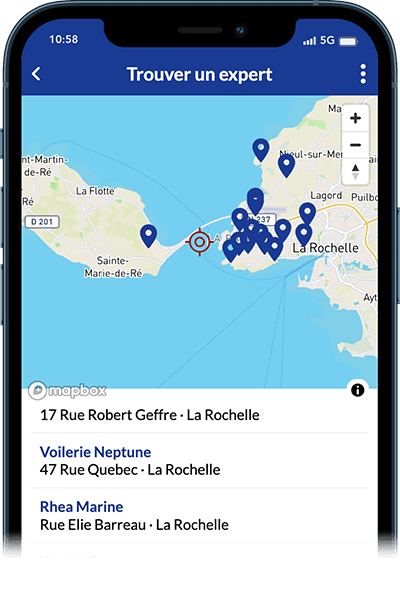 Find a boating professional nearby
Using geolocation to find experts popular with the community, you can easily get in touch with the service technician you need.

Whether it's out of season when you're away, or when you're in a foreign port of call, the specialist of your choosing will help you maintain your boat and solve your technical problems.

What's more, keep track of it all…
Keep track of every job done for reliable traceability
Your marine specialist or you yourself can record any work done on your boat in the logbook, which acts as a health record for your boat.
Your boat becomes more trustworthy when hired out and more valuable when resold.
Boating has just become safer and more stress-free.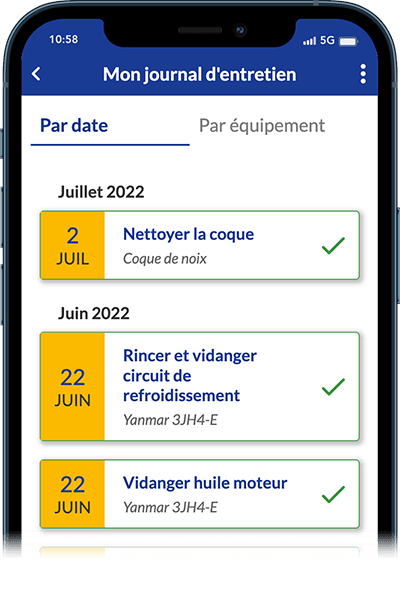 SUBSCRIBE TO OUR MONTHLY NEWSLETTER